Ao Som das Canas, enrolando cores.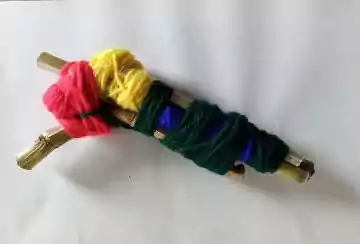 The Grupo Tágide's imaginary is inseparable from culture and different forms of artistic expression.
Passionate about art, the entrepreneur and ceramist Suzana Barros, CEO of the Group, invites the artist Ângela Dias to give body to the Workshop of Drawing and Construction of Objects.
The Tágide Gastrobar was been the stage for a set of actions developed between the practice of drawing and the manual construction of handmade objects with natural elements and wool yarn of various colours.
Workshop, materials and cocktail (white and red wine, mineral water and orange juice)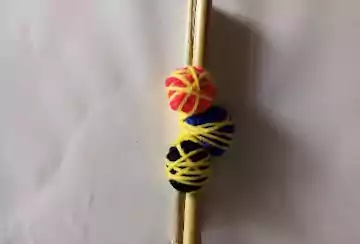 About the artist Ângela Dias

Born in Lisbon in 1976, where she lives and works. Her training included a Residency in the External Tutoring and Project Supervision Programme at RAMA-Residências Artísticas.
She did an Individual Drawing Project; Advanced Course in Plastic Arts and a Basic Study Plan in Painting at Ar.Co - Centro de Arte e Comunicação Visual. She has had a residency in Budapest, through the Exchange between Lisbon and Budapest Art Gallery and the course of Theory and Practice of Painting and Drawing Course at ArteIlimitada, in Lisbon. Since the 90s he has participated and collaborated in Group Exhibitions. He started in the realization of his Individual Exhibitions in 2016, with the Exhibition "Ab Manu (by Hand), in the Geological Museum in Lisbon, being his last one "Céu Limpo" in Galeria Sá da Costa, in 2021.