Tágide Wine & GastroBar
Tágide Wine & GastroBar bets on a wine list that represents the richness of the national terroir, maximum expression of history, culture and tradition of a people, opening the doors to a journey through the matrixes of Portuguese gastronomy with international influences, highlighting the seasonality and freshness of the products used.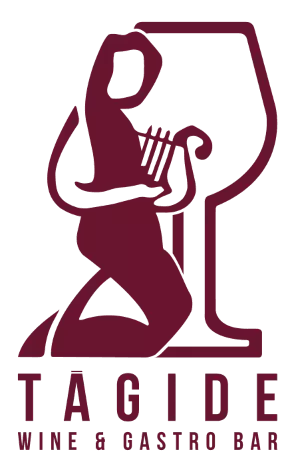 In a Menu in permanent evolution, we will very soon revisit classics from our other classic, the Bib Gourmand Saraiva's Restaurant, assuming its legacy of excellence and the philosophy of offering the best value for money.
Two Tasting Menus, one of them vegetarian, are the zenith of this new menu that proposes pairing with expressive, differentiated, and high gastronomic profile wines, including a pairing of exclusively organic wines, in a tribute to aroma, flavor and color.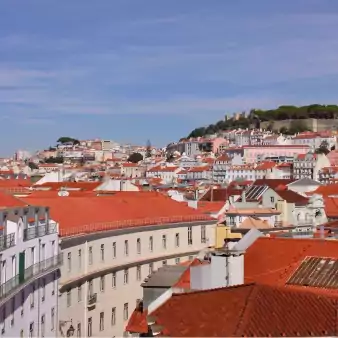 Our menu follows the seasonal changes of the products. Thus, during the year, it undergoes several changes following the production and flavors of each season of the year.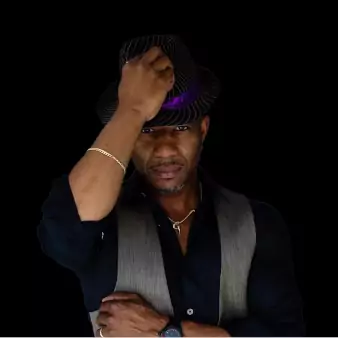 Music for the Soul Dinatoire Supper Club at Tágide Wine & Gastro Bar
Savour, sip, and dance to the hidden gems of soul, funk and jazz fusion brought to you by international and vinyl specialist, DJ Carl Hinds and mingle with like-minded people who also enjoy living life to the full.
Hosted by Tágide Gastro Bar and
DJ Carl Hinds on 25th October from 7pm till late

Further details and bookings
Booking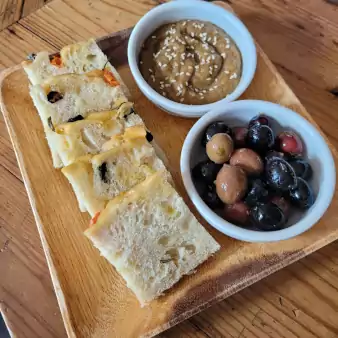 To whet your appetite...
Our couvert consists of homemade foccacia, produced daily, aubergine caviar, toasted Alentejo bread and olives.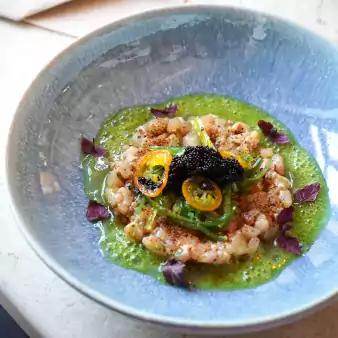 To start...
For the hottest days we recommend our ceviche! Made with fresh and quality ingredients, supplied by local producers. Perfect to be harmonized with a glass of aromatic white wine with good acidity. Explore our wine list!
To finish with "small"...
Lime tart accompanied by a Turkish cream, pistachio crumble and berries. Now that we are more gastronomic than ever, we have become a paradise for even the most demanding foodies!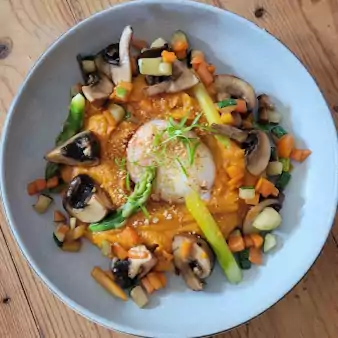 Vegetarian Tasting Menu 2023
At Tágide Wine & Gastrobar it is possible to taste a vegetarian menu with four gastronomic moments...
Read More...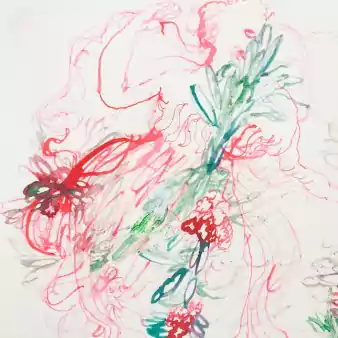 Ao Som das Canas, Enrolando as Cores.
O imaginário do Grupo Tágide é indissociável da cultura e das diferentes formas de expressão artística.
Ver mais...
The Grupo Tágide's imaginary is inseparable from culture and different forms of artistic expression.
Read More...